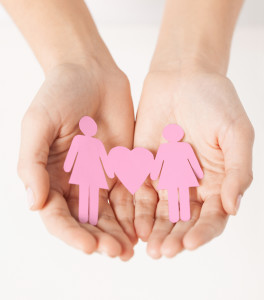 My colleague Liz Swire Falker recently blogged about the importance of birth certificates. In Liz's words:
For those people who may have to spend tens of thousands of dollars and most certainly need a team of doctors and nurses and other reproductive angels to have a baby, that birth certificate is the symbol or proof of their victorious transition to parenthood. The birth certificate is often the one document that says "forever" family more than any other.
So very true! But for same-sex couples, the NH birth certificates that declare them family are also very much "only pieces of paper". They are pieces of paper that do not have to be recognized in places outside New Hampshire. And we all know that certain other states have fought tooth-and-nail to prevent recognition of anything related to same-sex marriages. Among attorneys who work with LGBT clients, the standard advice is to recommend a second parent adoption (sometimes called a "co-parent adoption"), which is the strongest legal protection available. (For certain couples, a declaration of parentage can be an appropriate substitute for a second parent adoption.)  Learn more about second parent adoptions in New Hampshire.
Why do we say this? It's because we have seen countless attempts to tear LGBT families apart in other states. And we have seen the adverse consequences of the failure of other states to recognize both parents as equal parents for all purposes.  In fact, relying upon birth certificates to establish parental rights is one of the top mistakes made by same-sex parents.
So while it's very easy for married female same-sex couples to get the names of both mothers on NH birth certificates, it's just not enough. If you would like to set up a free telephone consult to discuss your options for protecting your family, please contact me at New Hampshire Surrogacy Law.

P.S. Liz's blog post can be read in full here.